Profile
Biography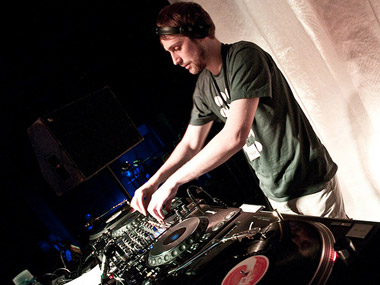 It all started in 1998. After an awesome Visit of the old "Loveparade" in Berlin, Benny decided to invest all his hard earned money into Trance Records. Those he tortured on Daddys old Schneider Turntables (Pitch ± 3%!) until his Mom was forced to set up a small but comfortable Partyroom so he could finetune his abilities. After scoring a Job at a local Record Shop he was tricked in buying many more Vinyls and thus he always had access to the newest ones around. Shortly after that he moved out from the save heaven of his Parents House and set up his own little Place in his Home Town of Bad Neuenahr/Germany, which got quickly filled up to maximum capacaty with thousands of Records and a fair Bit of mint Equipment. Regular Visits of "The Funny Bunny Club" at the Base Club formerly known as "Barbarossakeller" in Sinzig/Germany which moved to several large Locations in the Koblenz Area later on changed his taste in electronic music rapidly towards driving House and Techhouse.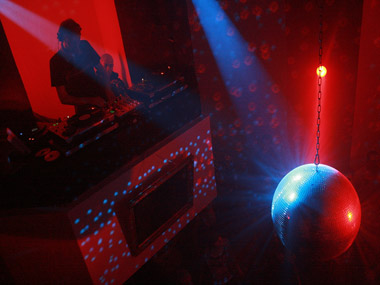 After first Gigs at the famouse "Fire Parties" at "Base Club" he spinned as well at "Memory" in Oberwesel, "Zenit" in Koblenz and the "FCB Summer Camp". A large Audiance was able to listen to him live when he was kicking it on "WWM Radio" as well as on "Infected Radio" and in several large Clubs in Germany such as "Butan" in Wuppertal and many "Funny Bunny" Parties at the "Dekadent" in Koblenz.
You could say 2006 was Bennys Year. It started with a Kick ass set at the Main Event in Koblenz with the Name "Winterworld" ( Of I-Motion Agency which does the "Nature one " events too) where he played 5 Hours and turned the Crowd of several thousand extatic. Exclusive Sets on the Radioshow "Funny Bunny Session" on Antenne Koblenz 98.0 with thousands of Listenern as well as several Gigs at "Logo" for the latter and "Exil Club" where he showed us his "Definition of House" followed.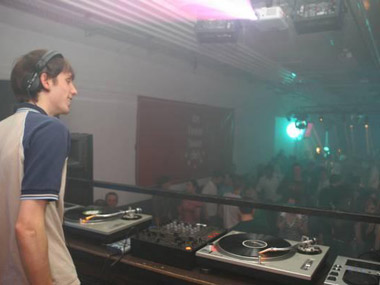 At the same time he was Multitasking with his Dj mate Ken- ny and other helping hands of the Community called "We Want More" to sort out his own Parties called "Rashousen" which all turned out to be very popular.
The Climax of them was reached when his Party joined up with the Guys from"Absolute Houseparty". Together they started the infamouse "Rasthousen meets Absolute Houseparty" on a beautiful Boat on the River Rhine followed by a mad Afterparty of course.
Nowadays when he's not spinning his Decks he studied in Cologne and Berlin for his Bachelor as "Audio Engeneer" which he sucessfully concluded at the Winter of 2007. Since then he's travelling between Bad Neuenahr and Berlin and is still successfully entertaining people all over the Place until.
In 2010 he's one of the resident djs for the "Morning Star" events at the S38, Koblenz and released his first single called "Datasette".
In the following years international, as well as further regional performances and further Singles were added. Since 2014 he can only be seen at selected events and since the end of 2020 a part of the "Techno Lieben und Leben" crew.
References
Club

Barbarossa Keller, Sinzig [2017]
Base, Sinzig [2002 - 2005]
Butan, Wuppertal [2005]
Capitol, Bingen [2006]
Club Fly, Köln [2005]
Cojones Bar, Bad Breisig [2008 - 2010]
Dekadent, Koblenz [2005]
Die Gass, Höhr-Grenzhausen [2008]
Elektroküche, Köln [2010]
Exil, Koblenz [2006]
Garage, Bonn [2007]
Glasfabrik, Bad Breisig [2019]
Goldfingers Club, Bad Breisig [2007 - 2008]
Heimatlos, Bonn [2008]
Kulturwerk, Wissen [2010]
Logo, Koblenz [2006]
Los Locos, Remagen [2012]
Mambo, Mayen [2008]
Memory, Oberwesel [2005]
Palais, Koblenz [2010]
Rasthaus B9, Bad Breisig [2005 - 2014]
Ratskeller, Euskirchen [2013]
S-Club, Lippstadt [2003]
S38, Koblenz [2006 - 2011]
Sky Club, Remagen [2010]
The CAMP basement, London [2011]
The Tower, Bad Breisig [2007 - 2023]
Tropi, San Antonio, Ibiza [2011]
X-Trem Club, Bonn [2008]

Event

Absolute Houseparty [2006 - 2007]
Absolute Houseparty Meets - Rast Housen On Boat [2006]
Acid Wars [2004]
Basic Fire [2002 - 2004]
Boat [2008 - 2010]
Club 17bar [2004 - 2005]
Club In Flammen [2006]
Ein Herz für Party [2010 - 2011]
Electro Classix [2013]
Electro Deluxe [2011]
Electronic Tower [2008 - 2010]
Fonic [2008]
Forward Movements [2008]
Funny Bunny Back to the roots [2005]
Funny Bunny Club [2005 - 2017]
Funny Bunny Summer Camp [2005 - 2006]
Groove Hacienda [2008 - 2010]
Gude Laune [2008]
Hardtimes [2005]
House Attempt! [2005]
House Avenue [2007]
Housebeats [2005]
Houseboat [2007]
Housegelassen [2020]
Housegrabung [2008]
Leading Astray [2011]
Light Up The Night [2014]
Mittsommer [2012]
Monkeys Paradise [2008]
Morning Star [2009 - 2010]
No Milk Today [2012 - 2013]
Perplexx Fashion [2010]
Rast Housen [2006 - 2014]
Soundexperience [2003]
Summer Sounds [2012]
Synergy [2003]
Techno Lieben & Leben [2017 - 2021]
Technotica Camp at Nature One [2007]
Technotized! [2010]
Tomurreland [2018 - 2023]
We Are Electronic [2007]
We Love House @ Friday [2006]
We Want More... 1st Membermeeting [2004]
We Want More... Camp at Nature One [2005 - 2006]
Winterworld [2006]
Xciteclub [2008]

Lounge

Jacks, Sinzig [2006]
Zenit, Koblenz [2005 - 2006]

Radio

Antenne Koblenz 98.0 [2006]
Cordless-Radio.de [2009 - 2010]
Infected Radio [2004 - 2005]
Shouted.Fm [2005]
Stickam.com [2010]
Twitch.tv [2020 - 2021]
We Want More... Radio [2005]
and counting…
Last change: 2023-08-09